Mew Avocado

Human Name:

Tai Tsuchino

Age:

17

Gender:

Male

DNA:

Black Foot Ferret

Weaopon:

Avocado Yo-Yo

Attack:

Ribbon Avocado Blast

Birthday:

September 10th

Blood Type:

A-

Ethnicity:

Japanese

Family:

Etsuko Kawada(Mom), Hibiki Tsuchino (Father), Atsuo Kawada(Step Dad), Kanami Tsuchino (Younger Sister)
Mew Avocado
, also known as
Tai Tsuchino
, is a Mew Mew in the Tegaki Mew Mew universe and a member of a rapidly-expanding force of Mews based at Café Mew Mew in Tokyo, headed by Ryou Shirogane. He's from Japan, and got into his sisters way when Ryou shot his DNA Gun. Thus making him into a Mew Mew. Played by
Storm_Puff
on TegakiE.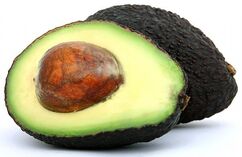 IDK about his first name, I stole the last bit off of Kana's wiki. I know Tai has two symbols lol.
His surname, Tsuchino, is composed of the kanji for "earth" ( 土 Tsuchi ) and the
hiragana character No ( の ). The name essentially means "of the earth," and taken with his given name, means "many benefits of the earth". And Avocados have great health benefits, as well as beauty ones too.(Check your shampoo there's probably avocado in it.)
Appearance
Edit
Human Form
Edit
| Don't want to fill this ouuuutttt...........................
Personality
Edit
Mother: Etsuko Kawada
Edit
Was formerly married to Hibiki Tsuchino until they got a divorce when Tai was 10 and Kana was 6. Only recently did she remarry Atsuo Kawada. But in the time from from being divorced to being married, she dated a lot of jerks. She's a very over protective mother.
Father: Hibiki Tsuchino
Edit
A business man who was never at home. After his divorce with Etsuko he moved to America and hasn't really kept in touch.
Step Father: Atsuo Kawada
Edit
Step Father to Tai and Kana, he's a really nice guy who has a respectable job. (lmao I haven't thought of it e_e;;) He doesn't worry to much about what Tai and Kana are doing because he knows they are good kids and is working on making his new wife not so protective over them.
Sister:Kanami Tsuchino
Edit
HIS LITTLE LOVABLE SISTERRRRRR