Mew Paprika

Human Name:

Paprika "Rika" Kukoumi

Age:

15

Gender:

Female

DNA:

Sichuan Partridge

Weapon:

Paprika Dizi

Attack:

Ribbon Paprika Voltage

Birthday:

November

Blood Type:

??

Ethnicity:

Japanese

Family:

???
Mew Paprika
, also known as
Paprika "Rika" Kukoumi
, is a Mew Mew in the Tegaki Mew Mew universe and a member of a rapidly-expanding force of Mews based at Café Mew Mew in Tokyo, headed by Ryou Shirogane. She was born and raised in Japan to a single father. Paprika wasn't told much about her mother, so she went on with life as usual. Though she is a mew, she is currently unaware of the fact that she is one. And hopefully someday soon she will discover the power that's in her. Played by
Storm_Puff
on TegakiE.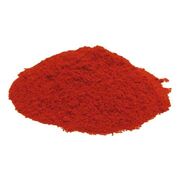 I don't want to do this yet @_@ I forgot what Kukoumi ment haha.
Appearance
Edit
Fill out later~
Human Form
Edit
Standing at 5'4 and 110lbs, Paprika is almost your average Japanese gal. Black hair, and brown eyes, hair almost always in a low ponytail. Athletic body and pale skin, she looks pretty normal. But her chest is slightly abnormal from her classmates. And I don't mean that she has a disease or she's disfigured, but they're bigger then the average cup size of her class. This brings a lot of attention from her friends who often come up behind her grope her from behind, much to her disapproval.
Personality
Edit
Mother:????
Edit
-her creaters lazy and doesnt like to write these bios